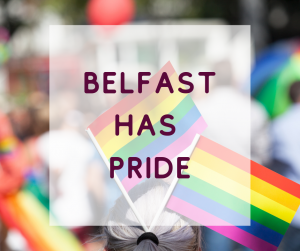 Belfast has Pride
'The most joyful protest you will ever see.'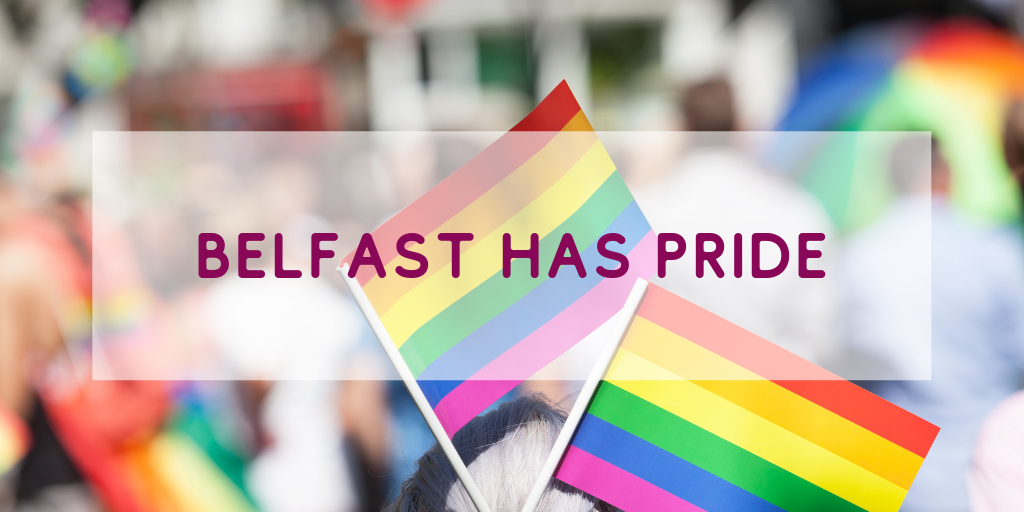 Belfast businesses came out in support of Belfast Pride 2019 in the city centre last weekend. In a joyful protest upwards of 60,000 people were expected to take part in the Belfast Parade, and attend the accompanying festival of events in the run up to the big day.
Pride's Past
In 1991 100 people marched from University of Ulster (now Ulster University) in the Cathedral Quarter to Botanic Gardens. Tensions were high, but luckily for the first Belfast Pride protesters Queen Elizabeth II was also in town. The heightened police presence meant the parade was closely monitored and there were no issues with anti LGBT+ demonstrators.
Today, the PSNI proudly march alongside tens of thousands in Belfast city centre as part of the Belfast Pride parade. A sign of the changing times, but also a changing Belfast. The record numbers who take to the streets in celebration and protest for greater rights, liberties, and equality are a marker of where we have come from and where we hope we are going.
Businesses Support Belfast Pride 2019
Many of the groups marching in the parade are from large companies based in Belfast. They were championing diversity, equality, and yes, pride, in their employee and company ethos.
Baker McKenzie marched under the banner #wearenotneutral, having historically been supportive of diversity, inclusion, and gay marriage in Northern Ireland. Law firm Allen and Overy hosted their Out On The Roof event at the Ivory in the build up to the parade, which the Abacus Talent Group was proud to attend.  And Belfast for Life featured company Pinsent Masons was named this year's number one business for inclusion by Stonewall on their Top Employers list. There are, of course, other businesses too numerous to mention who took part and made the Belfast business community proud.
Flying the Flag
This year for the first time the rainbow flag was flown from Belfast City Hall after being brought into the city by Belfast Pride on a flotilla of boats, blasting their horns and raising cheers from assembled crowds. They came down Belfast Lough, before presenting an original Gilbert Baker flag to Belfast Lord Mayor, John Finucane.
He said that he was proud to lead the parade as it would be one of the highlights of his year as Mayor.
Belfast Pride is the largest cross community parade in Northern Ireland, and as a result brings trade to the city centre and a boost for the Northern Ireland economy, showcasing Belfast to a global audience. In a year when the legislation for gay marriage in Northern Ireland may become law, there was an even greater sense of significance to the events leading up to and including the parade.
Getting Involved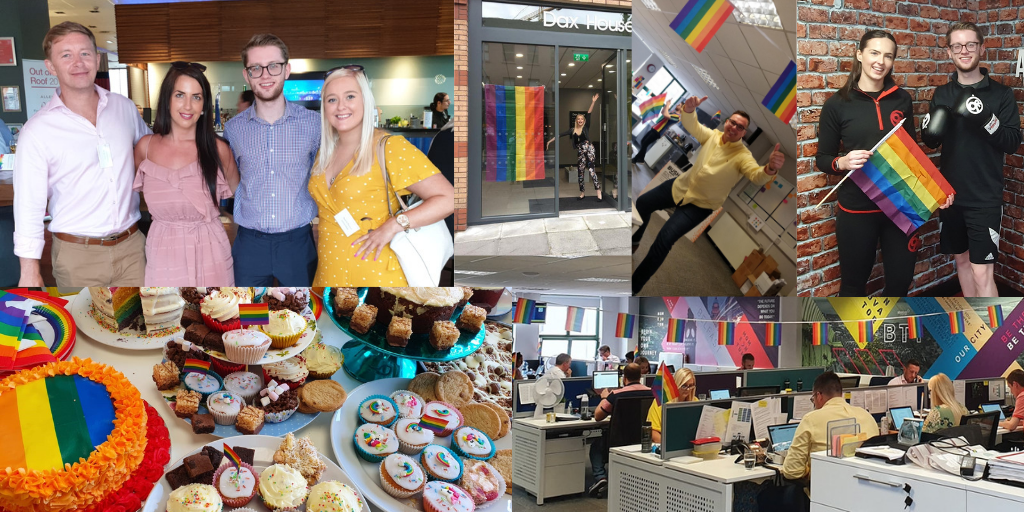 Belfast for Life did their own little bit raising money for local charity Cara-Friend, who have been serving the LGBTQ+ community in Northern Ireland since 1974. They provide regional LGBTQ+ youth groups across Northern Ireland, one-to-one support for individuals, LGBTQ+ awareness training for professionals and volunteers working in a variety of  different areas, and much more.
While we are proud of our efforts, we hope to keep striving to support Cara Friend in the future. Together we hope we are building an inclusive business society for everyone here to prosper.
Want to read more about LGBTQ+ support in Belfast? Read about the FuSIon Network or visit Belfast Pride
15:44 09/08/2019