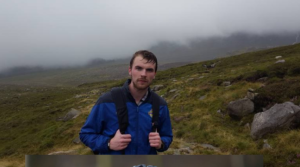 A Re-Locator's Story – Andrew Murphy
Moving back to where you grew up tends to be easier than moving away

Truthfully, I loved living in London, the fast pace of life and business suited me and there was never a shortage of social events to partake in. However, there were disadvantages. The biggest negative was spending upwards of £1,000 per month to live in a tiny bedsit, with no prospect of ever getting on the property ladder.
In accountancy, and any job related to finance or banking, a move to London is not uncommon but it is also far from the norm for people from Belfast to make the leap. Many accountants would transition across to the capital from 'Big 4' firms, not changing companies. Leaving one practice in Belfast to join another in London is relatively unusual.
Having qualified at Moore Stephens (NI) LLP, a top 10 firm in Belfast, I took the decision in July 2016 to move to London. I chose to complete a short-term contract in practice while I looked for a more permanent job. I started in Buzzacott LLP in London and loved the experience of working in the city and meeting a more diverse group of colleagues and clients than I was accustomed to in Belfast.
The tale about coming home is a relatively short one. I put the word out on LinkedIn that I was looking for a permanent role and began to interview in London. I was contacted through Belfast connections about a Belfast for Life event that was taking place in Shoreditch. I decided to attend and hear what the advantages of going back to Northern Ireland would be.
The best part of the event was hearing stories from people who had moved back to Belfast after living away, in some cases more than once! The biggest point I took away from the event was how fluid the market is and how easy it is to move home and then back to London as many times as you want (or as many times as it suits depending on the job offers that come your way!).
I was very lucky in that my LinkedIn appeal reached the ears of a Director I used to work with. I had a phone interview with his new firm and was given a fantastic offer which I could not turn down. Not only was it in the right location but it was honestly a better move in terms of experience than the offers I had received in England.
I was fortunate that I had no dependants and could move fluidly around the UK without worrying about the consequences for other people or, to an extent, the financial implications. I left my job in Belfast on the Friday and started in London on the Monday, the same was true in reverse when I came home. It was also a simple process in my case because I did not own a property in London and had relatively few belongings, some of which I was happy to leave behind and the rest made it in my luggage on the way back!
The move back to the place where you grew up tends to be easier than moving away. This is because there are family members and friends that will help with the relocation. I found people only too happy to help me with accommodation, storing items and collecting me from the airport; it was a much less stressful experience than moving away.
It is hard to emphasise how the London experience thrust me into the limelight as one of the quickest developers in the accounting industry for my age. Other accountancy practices saw it as a massive positive on my CV that I had travelled out of my comfort zone in Belfast and worked at a top 20 firm so far away. It gave me invaluable exposure to clients that would not normally reside in Northern Ireland and became a unique talking point in any job interviews and career talks I have given since.
I spent around one and a half years working at Grant Thornton upon my return and it was, in all respects, a very rewarding job role which I thoroughly enjoyed. The London experience had allowed me to grasp key concepts (such as working in a paperless office, having a larger 'chain of command' above me in the practice and dealing with more 'corporate' clients than my previous firm experience had allowed for). London also helped me to develop as a person massively and whilst the roles were similar on paper, the Belfast option was the best choice for me at that time.
Since then, I have become UK Audit & Compliance Manager for Pearson Plc (the highest UK-based position in our team). This job is located in Belfast but our Head Office is located in London (being a British company). Undoubtedly, the London experience gave me the extra edge to get this role and helps me immensely when I travel over to HQ as I can navigate around the capital without concern or a second thought. I have also built up a portfolio of contacts in London so it is nice to get over now and again and catch-up with them.

If you are contemplating a move back to Belfast, the key piece of advice I would give you is to have a look at the current opportunities coming here. The job market, like any other, is based on supply and demand – Belfast is massively in-demand! Looking at the massive multi-nationals that have set up a large presence in Northern Ireland (Pearson, Citi, FinTru to name a few) should give you confidence that you can find a role you want to grasp.
Wages are rising in Belfast too, disposable income here is in excess of a city like London! When I came home, I was able to purchase (and renovate) my own home at a very affordable price.
Andrew Murphy is an Audit and Compliance Manager – UK Centre of Excellence at Pearson
Andrew attended the Belfast for Life Mini- Roadshow event in October 2016 at The Hoxton, Shoreditch, London.
If you are thinking of relocating to Northern Ireland why not Join the Belfast for Life Community?
Access to newsletters, diaspora contacts and all the exciting new developments in the Belfast for Life initiative.
Register Your Belfast For Life Interest
11:53 21/01/2019