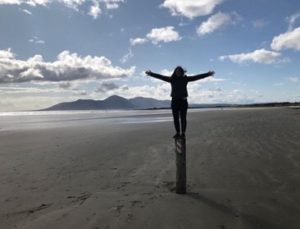 I love driving home from work to see the sea and the Mourne Mountains ahead of me.
Charlotte McAfee —–
In the last year and a half I have lived and worked in four different cities in three different UK jurisdictions.
I am originally from Dunblane in Scotland, and until I left home for University, I had lived in the same house for my whole life.
I went to University in Dundee, only about an hour away from home, where I studied both English and Scots law.  When I graduated in 2014 I took part in a summer placement in Aberdeen with law firm CMS Cameron McKenna LLP (CMS).  Following completion of the placement I was offered a traineeship with CMS in their Aberdeen office to commence in 2016.
After the summer I returned to University in Dundee to undertake the Diploma in Professional Legal Practice.  The Diploma is a compulsory practice course for solicitors in Scotland, somewhat like the LPC for English solicitors or the Institute for Northern Irish solicitors.  I completed the Diploma in May 2015 and decided to look for a job to take me up to the commencement of my traineeship the following summer.
It was at this point that my relationship with Belfast truly began.
My fiancé (then boyfriend) is from County Down and since having met him in my first year of University I had been over to visit his family on the odd occasion.  We had both been living in Dundee, but owing to family circumstances he had returned to live in Northern Ireland whilst I was still completing the Diploma, so it made sense for me to look into job opportunities in Northern Ireland as well.  I was then offered a job as a legal analyst with Herbert Smith Freehills LLP (HSF) in Belfast.  I considered that this would be a great opportunity and would provide me with invaluable experience both career wise and give me experience of living in Northern Ireland and how I would find it.
I managed to get a flat on University Avenue which was only a short walk from the office.  I enjoyed my time working as a legal analyst at HSF.  I felt that I was gaining valuable experience and the culture of the office really suited me.  I enjoyed living in Belfast and made some great friends whilst living here that I am sure will be friends for life.
I then started my traineeship in Aberdeen at the end of July 2016.  My first seat was in real estate with some employment work alongside too.  My next seat was split between corporate and banking.  I really enjoyed the transactional work and found it was often very fast-paced and exciting.  However, for me Aberdeen felt far away from home and not knowing many people there was difficult.
In the third seat of my traineeship I was offered a secondment to Virgin Money in London.
I jumped at this and was excited to try out somewhere and something new.  Again I enjoyed the transactional work I undertook in the treasury team at Virgin Money.  Living in London was exciting and there was always something going on.  However, I felt happy knowing that it was only for a limited amount of time and making the most of that.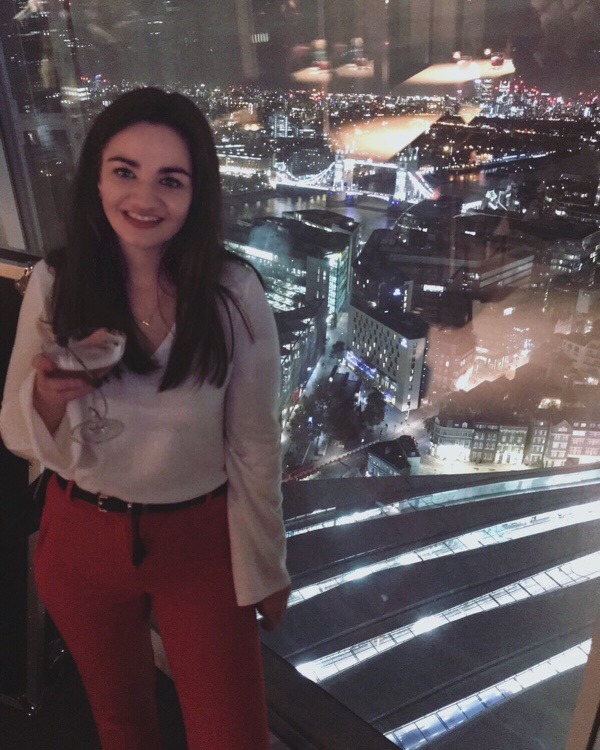 For my final seat I moved to Glasgow for a secondment to Clydesdale Bank.  I worked in the commercial contracts team and found that this type of work really suited me as I enjoyed drafting contracts and negotiating contentious parts of them.  I also enjoyed living in Glasgow and being closer to home and to an extent to Northern Ireland as well.
As I progressed through this final seat I began considering my options for qualification and decided that I would like to return to Northern Ireland.  My boyfriend was still living here and having already experienced what it would be like to live here I was comfortable that I would be happy moving over.  I engaged Abacus and spoke about my experience and the kind of role and firm I would be interested in working for.  From there they assisted in reaching out to different firms and setting up interviews.
When I attended Herbert Smith Freehills for an interview I felt a bit like I was coming home again.
The practice had grown and expanded into different areas, including corporate and commercial, but the culture of the firm that I had enjoyed was still clear to see.  I was offered a role in the corporate team to do both corporate and commercial work, which definitely suited me well.
The last piece of the puzzle was to find somewhere to live and actually move over.  My fiancé and I eventually settled on Newcastle, Co.Down and found a flat to rent there.
I have now been working at HSF for almost six months.  Since my first day I have been involved in lots of really interesting work and have been given the opportunity to take on more responsibility by managing projects as well.  The firm, Belfast, and indeed Northern Ireland, have developed since I was here before and it is exciting to see further developments clearly on the horizon.  Living in Newcastle and commuting into Belfast has taken me some time to get used to, but now I love driving home from work to see the sea and the Mourne Mountains ahead of me.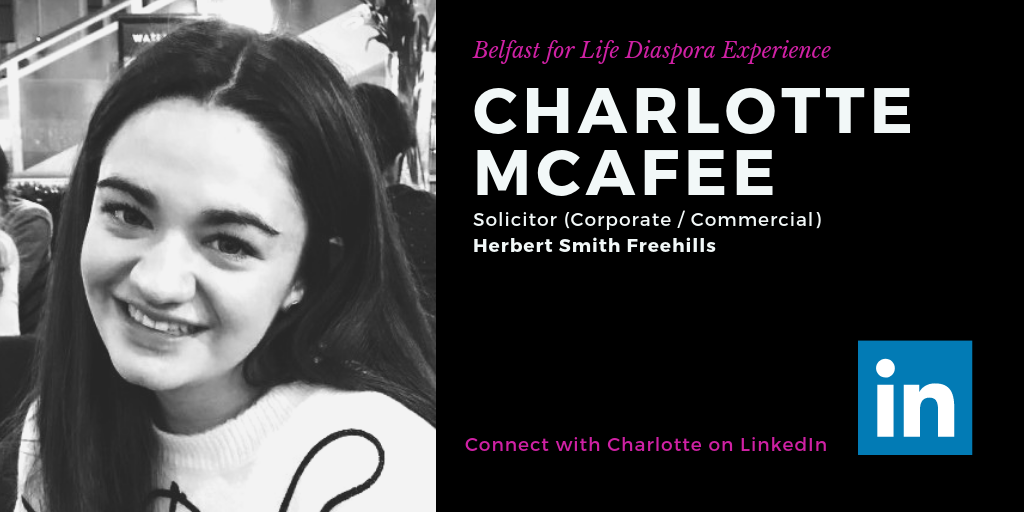 If you are thinking of relocating to Northern Ireland why not Join the Belfast for Life Community?
Access to newsletters, diaspora contacts and all the exciting new developments in the Belfast for Life initiative.
13:10 14/05/2019